One of the biggest complaints we have had about Nokia's Ovi Store is the fact that it has been deucedly user-unfriendly, looking more like a random listing than a series of apps that can make one do so much more with one's device. Well, Nokia seems to have taken all the user feedback to heart and has rejigged the Ovi Store interface – both the mobile client and the desktop version too. And while we do not see it slaying the likes of the App Store or the Android Market yet, it certainly is a lot easier on the eye now.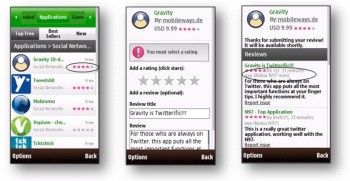 The most significant change in the mobile client is the fact that the rating system is now five star instead of the rather restrictive three star one that existed earlier. Now, you can actually give a more accurate reading, instead of having to choose between the rather extreme options of 0,33, 67 and 100. Another useful tweak is the fact that only those who have downloaded the app from the Ovi Store can comment on it or rate it. While this does keep random and malicious commenters off the scene, it is also kinda restrictive, as one cannot comment if one has got the app from another source (the developer, good old GetJar.com, and other sources), but all in all, this is a move for the better, especially as it not only lets you know that the person commenting on the app has downloaded it, but also shows you the device on which he/she downloaded it. We also like the better organised screenshots section, with one large screenshot followed by some smaller ones (which can also be expanded if need be).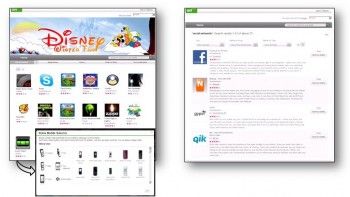 On the desktop (https://store.ovi.com/), the interface looks a lot cleaner, though we found the fact that we had to enter the model of our device before we could browse the app goodies on the site. Search has also been improved, with results of apps being searched for showing up with details in a neat list.
There will be those who will prefer the categories-based interface of the Android Market, where you get to see the categories up front and then move on to the apps. The Ovi Store works by dropping you right into the recommended apps section – a quicker way to get into the apps, but perhaps a bit too direct for some users.
Nevertheless, the new Ovi Store interface is definitely a step in the right direction. Now all it needs is lots and lots of apps.
Similar Posts: