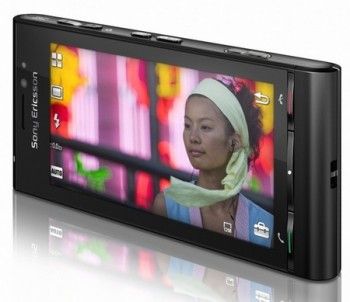 A few days ago, we had commented on how cameraphones were posing an increasingly formidable threat to conventional digital cameras, while writing about the Spice S-1200, the handset with an optical zoom. Though camera pundits might throw up their hands in despair at the very thought, the stark fact is that cameraphones are rapidly becoming excellent options for a number of photographers, and no, we do not mean the "impulse clicking" amateur type.
A few years ago, the only real advantage a cameraphone presented to the user over a conventional camera was the fact that it was much more handy – it was easier to use and carry and saved one from the hassle of carrying an extra gadget. However, with the mobile Internet getting increasingly affordable of late and the mobile app revolution well and truly on, we are now getting to the stage where cameraphones are posing a much more serious threat to "real" cameras. The increasing megapixel count on cameraphones and improvement in lens quality is only adding to the competition.
The way I see it, cameraphones batter cameras on three fronts. The first is data connectivity, which enables a person to take a snap and upload it to a social networking or mail it to a friend with just a few clicks. Yes, some cameras do come with Wi-Fi but these cost a bomb whereas you can get a cell that accesses the Net for a fraction of the amount. Then there is the matter of geotagging images which is so much easier on phones with inbuilt GPS rather than cameras – you can let people know exactly where you were when you clicked a snap. Again, it can be done on a camera too, but the prices of GPS cameras are prohibitive and carrying a Satnav just for recording the location of your pictures can be a pain. Finally, there is the little matter of apps. While cameras do let you play around and do some basic editing on the camera itself, tweaking images is so much easier using a mobile image editor on a handset. There are even cellphone versions of Photoshop for Android phones and the iPhone.
The extent to which things are changing was evident at one of the press conferences in Delhi when I saw a press photographer clicking pictures with a Sony Ericsson Satio. When I asked him whatever happened to his DSLR, he smiled and said "I have it too, but when you are in a hurry, this is so much faster. I can take a very high resolution picture and mail it to my editor in seconds. Yes, it will not be as good as one from my DSLR, but it will definitely be good enough to print. You do not always need to snap the perfect pic, you know." And his is not an isolated case. A number of photographers who need results (and to send them to people) quickly with minimum fuss are turning to cameraphones. Devices like the Nokia N86 (the most underrated camerphone of them all, in my opinion), the Sony Ericsson Satio and the Samsung Pixon are being increasingly seen in the hands of not just casual shutterbugs but specialists too.
And as cameraphone prices descend (you can get an LG Android GW620 for as little as Rs 16,000 in India), the squirms in the conventional camera camp are bound to increase. Yes, those looking for the perfect picture will still swear by "real" cameras, but those who do not mind sacrificing a bit of perfection on the altar of connectivity and convenience will flock to the cameraphone.
Similar Posts: