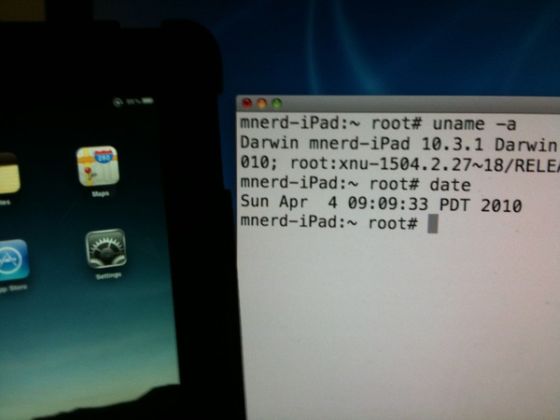 In less than 24 hours of its release, the iPad got jailbreaked by iPhone Dev Team member Musclenerd. They have released a video demo of how the jailbreak gave them access to the iPad's inner file system. At this moment, the hack on the video is just a developmental hack. But, it does suggest that a fully functional consumer hack could be available soon.
This iPad jailbreak uses an existing jailbreak for the iPhone called Spirit. To jailbreak using spirit, the consumer has to browse a particular website from their iPhone, grant permission for the jailbreak and the website takes care of the rest. The use of same system for the jailbreak of iPad suggests that the final release would also allow jailbreak in similar easy steps.
We are not sure if the final jailbreak would be released to the public. But if it does, Cydia and more would soon follow. We'll keep you updated on more iPad jailbreaking news as it surfaces. For now, check out the video released by Musclenerd showing the jailbreak.
Similar Posts: